Rise of the Blurred Image
If you find yourself frequently uploading your decks to SlideShare, you are probably reading this post right now to find the latest tip, trick or edge to shoot you ahead of the competition. One of the things that will help you get there? Photography. More specifically, the rise and popularity of the blurred image.
While it may sound counter intuitive to use a blurred image, intentional blurring can actually be a good thing with your next presentation. It can make text easier read, add more color and make certain design elements more pronounced. Just look to your Instagram feed -- you'll be sure to find plenty of blur effects there!
Here are a few approaches to add to your design arsenal:
Blur for Text
There are many beautiful ways to combine typography with photography to create compelling presentation slides. Blurring is probably one of the easiest techniques.
As you will see in the slide below, the text is hard to read with the photo in the background. Although the slide looks nice overall, it can be greatly improved by blurring the image.
With the background image now blurred, the text really stands out. It's easier to read, and focuses all of your attention on the main idea - the text.
For all these examples, to apply the filter you want using Photoshop, select the appropriate layer you want to blur, then choose the filter. Pixelmator, a Photoshop alternative that can be purchased for $15.99 in the Mac App store, also provides blur effects in the Effects Browser.
Blur for Color
The slide below is very gorgeous. Who wouldn't love looking at it? However, if we wanted to utilize this slide as a functional background, it would be very difficult.
Enter the blur. Now, this image looks radically different. You now have an equally beautiful but fully functional background option.
Blur for Originality
Below you will find a great looking slide. It combines beautiful photography with typography.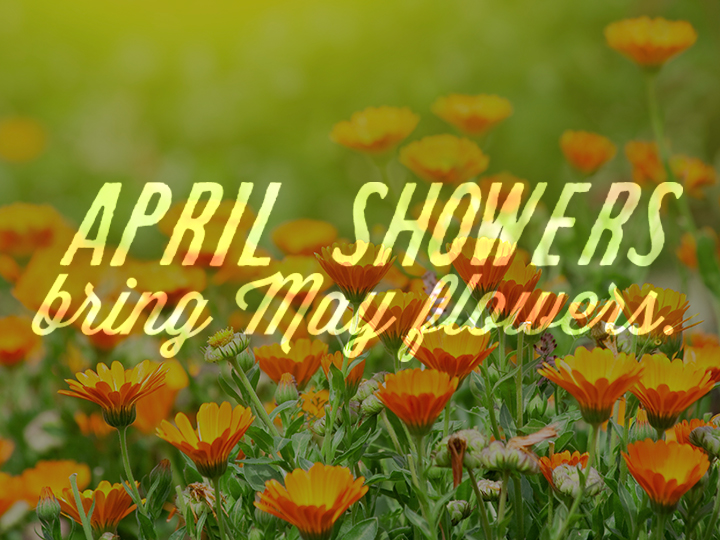 Let's switch it up a bit. By adding a few blurred effects, you get the samples below.
Gaussian Blur
Lens Blur
Motion Blur
Radial Blur
It's amazing what some simple blurring can do for your next presentation. Have fun experimenting!
READ MORE: The 4 Basic Principles of Presentation Design
Author Bio
Scott Schwertly is the author of How to Be a Presentation God and CEO of Ethos3, a Nashville, TN-based presentation boutique providing professional presentation design and training for national and international clients ranging from Fortune 500 companies to branded individuals like Guy Kawasaki. If Scott is not working with his team building presentations, you will find him in the pool, on the bike, or on a long run. Scott lives in Nashville, TN with his wife and three dogs. He has a B.A. and M.B.A. from Harding University.
Follow the conversation and connect with Scott on LinkedIn or Twitter.